Spiritual Conversation | May – June, 24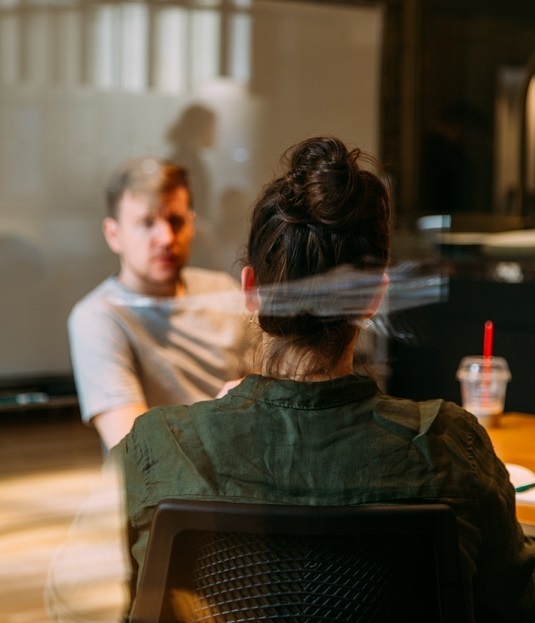 Friday, 31 May 2024

10:30am - 4:30pm

London Jesuit Centre
About
Pursue the charism of listening with the heart in this introductory training course in Ignatian spiritual accompaniment, delivered by way of three 3-day modules in May & June 2024.
Spiritual Conversation is suitable for a wide range of people including those who work in pastoral settings (hospital & prison visitors, chaplains, clergy, Eucharistic ministers, catechists) and anyone who is simply interested in having deep life-giving conversations with others.
This course offers practical experiential training in listening and discernment through listening practice, observation and feedback. We work with a model of accompaniment which is rooted in the Exercises of St Ignatius of Loyola and which focuses on noticing how God is at work in an encounter between people. This is the core of formal Ignatian Spiritual Direction but is also a model which can be applied in a whole range of contexts.
Embarking on this course may also be part of a discernment as to how God is calling you to accompany others particularly. This will be unique for each person on the course. The hope is that during this course, you will discover how best to use it for your own context, and in response to your own gifts, which could include further training in offering spiritual direction in the Ignatian tradition.
Course Outline
The course has two main threads: Personal Formation and Skills Development.
The personal formation thread explores our relationship with our self and with God, and how we live out the consequences of these. There will be material for personal prayer and reflection.
The skills development thread aims to help us be more intentional in our encounters with others and discover how we might better accompany them. We will engage in the practical skills needed for one-to-one accompaniment and explore how these skills might be most helpfully used in a variety of contexts.
You will have a tutor who will accompany you through the course. Your tutor will explore how undertaking this course fits in to your life and work/ ministry and will help you to navigate this stage of your journey.

Requirements
There are two key requirements to participate in this course:
1) Applicants should be committed to their own prayer life and we recommend that you be receiving ongoing spiritual direction by the time the course starts. (If you are seeking a spiritual director then you are welcome to fill in our request form here, bearing in mind that it usually takes 2-4 weeks for us to process requests.)
2) You must be available for all of the course dates so please check your diary carefully before making your application.

Spiritual Accompaniment Newsletter

As you're interested in this event, you may want to subscribe to our termly Spiritual Accompaniment Newsletter here.

Location
London Jesuit Centre 114 Mount Street, London