Rediscovering Saint Paul. His Life, Faith and Legacy - Online Evening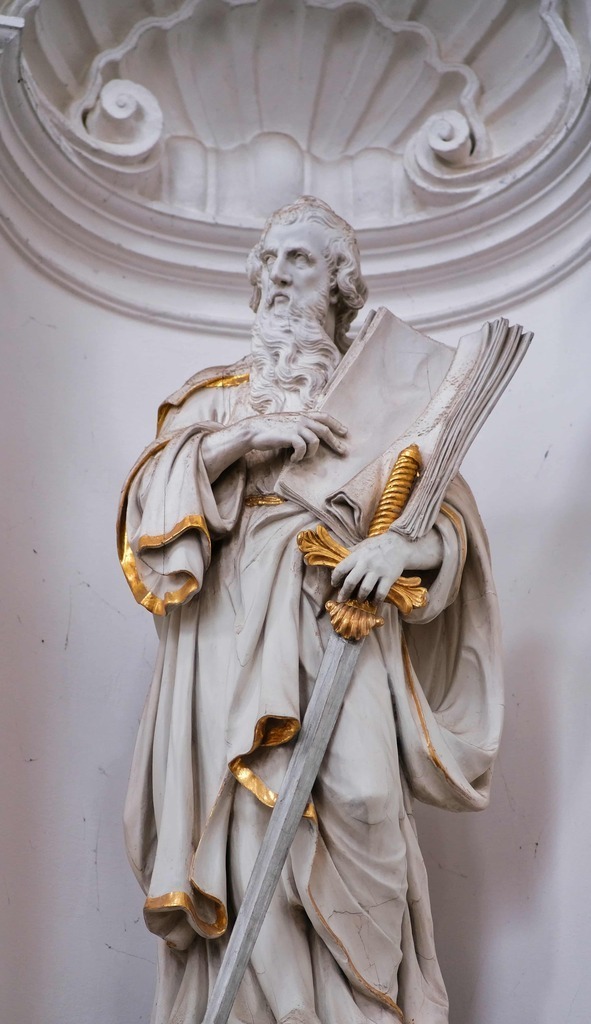 Thursday, 15 June 2023

7:00pm - 8:00pm

Online - Zoom
About
Course overview
What would Christianity be like without Paul the apostle? The thirteen letters traditionally attributed to Paul have influenced great figures in Christian history from St. Augustine to Martin Luther to contemporary theologians as well as many believers.
Yet Paul has posed a problem for many people. He has been blamed for distorting the message of Jesus, leading true Christianity astray, promoting hatred of women, and encouraging negative attitudes towards human sexuality. Still, many find his letters sublime and encouraging.
This short course invites you to explore Paul's life and mission and encourages you to look again at his letters. What is the heart of the gospel that he proclaims?
Course outline


Week 1 - Overview of the Life of Paul
What do we know of Paul's life? How did Paul become an apostle? This session offers an overview of the life of Paul and will emphasise the centrality of Christ in Paul's life after his experience on the Damascus road. Paul visited the major cities of the Roman Empire and was eventually taken to Rome where he was martyred under Emperor Nero.
Week 2 - Overview of the letters of Paul
This session will consider the way in which the apostle Paul's letters were written and read in his lifetime and offers some brief comments on theological aspects of each of Paul's letters.
Week 3 - The Gospel According to Paul
What is the heart of the Good News that Paul proclaims? The heart of Paul's Gospel is centred on the person of Christ, and more specifically on the crucified and now risen Christ (1 Cor 1-2). Why is Christ's death and resurrection "good news"?
Week 4 - The Spirituality of Paul
How did Paul live and encourage others to live the spiritual life? Throughout his letters, Paul encourages his converts to imitate him. In him they have a model of what it means to follow Christ. The model of the Christian life Paul presents to his converts is a spirituality grounded in the Paschal Mystery of Christ's death and resurrection, whereby believers are conformed to the crucified Christ and sanctified by God's grace in Christ through the power of God's Spirit.
Week 5 - The Legacy of Paul
Paul offers us a daunting challenge. First, he invites us to believe in the resurrection, and to live out the implications of that 'news too good to be true'. Second, and this is not something we can manage for ourselves, but perhaps we can dispose ourselves towards it, he invites us to 'fall in love with Christ'. Thirdly, we are to 'live in Christ', which means living an appropriate lifestyle, including the very Pauline marks of sinlessness and purity, and living in fellowship with other disciples.