Discernment & Decision-Making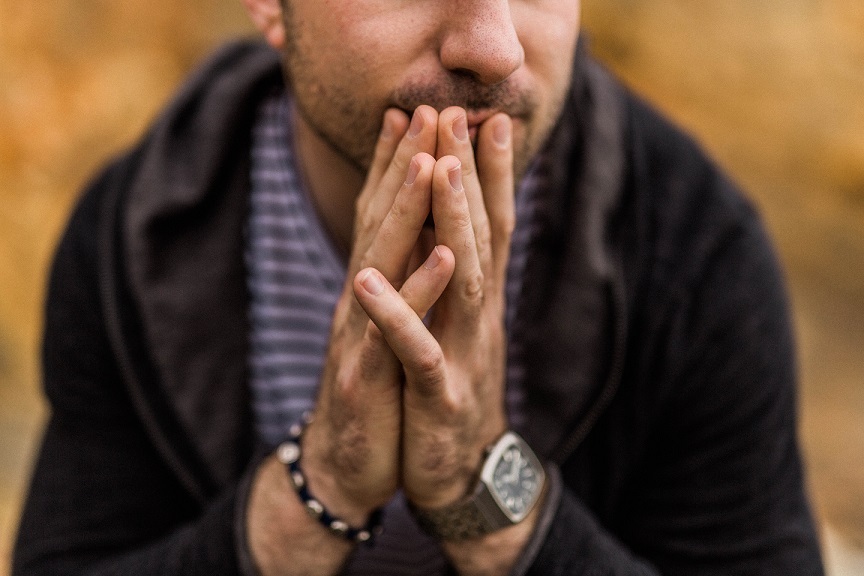 Tuesday, 2 May 2023

6:30pm - 8:00pm

London Jesuit Centre
Dates
Tuesday, 2 May

6:30pm - 8:00pm
Tuesday, 9 May 6:30pm - 8:00pm
Tuesday, 16 May 6:30pm - 8:00pm
Tuesday, 23 May 6:30pm - 8:00pm
Tuesday, 30 May 6:30pm - 8:00pm
Tuesday, 13 June 6:30pm - 8:00pm
Tuesday, 20 June 6:30pm - 8:00pm
Tuesday, 27 June 6:30pm - 8:00pm
Tuesday, 4 July 6:30pm - 8:00pm
Tuesday, 11 July 6:30pm - 8:00pm
About
Alongside the Ignatian methods of prayer, the teaching on discernment & decision-making is one of the great riches of the Ignatian tradition.
This 10-week IN-PERSON course at the London Jesuit Centre in Mayfair offers a comprehensive and experiential engagement with the foundations necessary to make good choices, as well as introducing concrete practices that aid discernment. The themes of each week offer material for reflection, with practical implications for daily life, and a guided prayer experience.
How this course works
This course runs over ten weeks with a week's break in the middle for half-term.
Once participants have registered and been accepted onto the course, they will be sent a link to a password protected webpage. On this webpage, for each of the 10 weeks there will be preparation materials including a video lecture, reading, & questions for reflection.
Each week concludes with an in-person meeting at the London Jesuit Centre led by the course tutors. Sessions will last about an hour and a half. To benefit fully from them, participants need to have watched the video presentation, done the assigned reading, and spent some time working at the questions for reflection. Sharing and discussion will be based around the questions for reflection.
Course outline
PART I
Week 1 - Tuesday 2 May
Who am I? Who is God? The disposition of freedom
We review the 'principle and foundation' of the Spiritual Exercises in order to consider more deeply how our images of God and the way we view ourselves impact on our lives. We reflect on the notion of freedom and why it is integral to Ignatian spirituality.
Week 2 - Tuesday 9 May
What do I want? What does God want? Asking for what I desire
We spend time with the question posed by Jesus to two would-be disciples in John 1: 38 'What are you looking for?' and look more closely at the Ignatian habit of asking for what we desire. What does it look like to attune our desires to the desiring of God?
Week 3 - Tuesday 16 May
Who is Jesus for me? Who am I for Jesus? Deepening intimacy as a disciple We ponder the significance of the Incarnation within Ignatian spirituality, why St Ignatius puts so much stress on getting to know Jesus more intimately and how Ignatian contemplation helps us to be able to choose well.
Week 4 - Tuesday 23 May
What happens when we pray? Beginning discernment St Ignatius insists that when we take the risk to pray something always happens. The Ignatian tradition provides a range of tools to help us navigate our way through the spiritual movements we can expect to encounter. We practice the Examen as one of the primary means of discerning what is going on in life and prayer.
Week 5 - Tuesday 30 May
What direction are we headed? How do we make good choices? Engaging in Christian prayer and discernment enables us to take stock of where we are going in life and to ask ourselves whether the direction of travel aligns with our heart's desire. Ignatian spirituality provides ways to discover God's will for our life and helps us to learn the art of compass reading.
Mid-term break
PART II
Week 6 - Tuesday 13 June
Without Hesitation Sometimes we are blessed with an experience of God's presence that we know we can trust utterly and which provides an anchor for our life. It can also be the occasion for unforeseen changes. Prayer experience: life changing encounters
Week 7 - Tuesday 20 June
The stuff of discernment We look more carefully at what is meant by spiritual consolation and desolation and how they provide the bedrock of what is known as the Ignatian 'discernment of spirits'. How do we recognise that we are in consolation and how should we respond to it?
Week 8 - Tuesday 27 June
What gets in the way This week there is a special focus on spiritual desolation. Why it happens, what we should do about it and how we can learn from it.
Week 9 - Tuesday 4 July
Consolation! Or is it? When we look more carefully at the array of experiences we have in prayer and life, we realise that not all that glitters is gold! How do we know that consolation is the genuine article and what are some of the ways to spot a fake spiritual experience?
Week 10 - Tuesday 11 July
How do I want to live my 'one precious life?' Like the poet Mary Oliver, St Ignatius puts great stock on recognising and living from the essential heart of things. This week we consider a series of lenses which can help to provide perspective on the choices before us.
Location
London Jesuit Centre 114 Mount Street, London